FLASH ABC
Administrator (NYC Fat Cap)






USA
7608 Posts

Posted - 01/19/2016 : 12:00:06 PM



---
Everyone spent the whole summer coming to the 606 painting and then bouncing. Putting up stuff and stuff getting removed. People blaming me for images they put up thinking I'm stalking the wall. Gangbangers dissing pieces EVERYTIME SOMEONE GOT SHOT. People putting up political statements only to cry to the press when it got buffed .

So i made this thread since people used their facebook to play their drama. i know have a permanent record for this. come get your story HIPSTERS OF DNA INFO. THE TRUE INVADERS OF LOGAN SQUARE!!!!


This FIRST STATEMENT THOUGH is my favorite It is a statement about the ONLY MURAL i had to buff because in the end I was tired of Chicago's graffiti artist. This wall left me with an understanding that everyone is a crybaby when they get the right person to listen.


A PERSON THAT lives on North Ave and Drake. He spent the WHOLE fudge ING summer defacing the ABC tribute or spent his time calling the city and calling the people of the 606 AND ANYONE who would listen. He did not like the mural so he spent his summer emailing letters like this


A mural was recently added to the South wall of the Bloomingdale 606 trail at the corner of Bloomingdales Ave and Drake Ave. The Mural is on the South facing wall on the west side of the street. The mural was done by an active Latin King Gang member that has a past for violent crimes. The Mural contains gang symbols, racial implications, commercial advertisement/promotion, and an underlying social cultural political sentiment that is offensive to the general public. I am looking for guidance as to how this mural can be removed. Several of the other neighbors in the community have also expressed opinions stating they find this mural offensive. Please let me know what further steps can be take to have the neighborhood cleaned of such racially charged graffiti with gang undertones and politically charged messages.



this is the type of drama in which i was dealing with but let it be known. this was just one of the problems with murals going up in a neighborhood that is changing.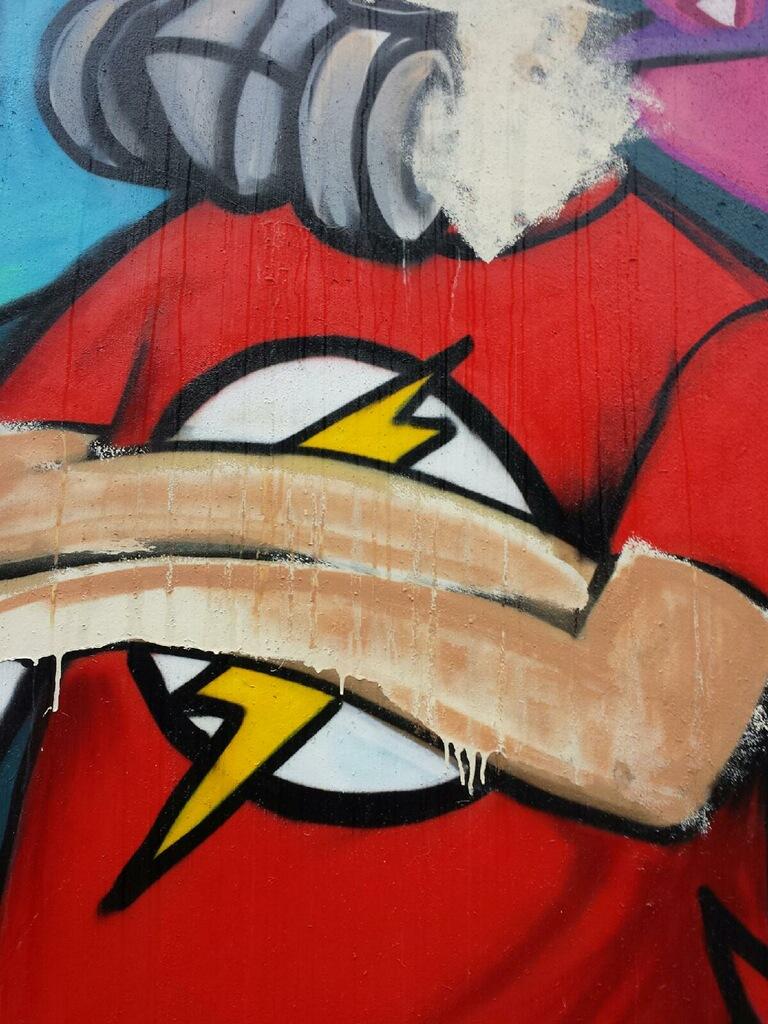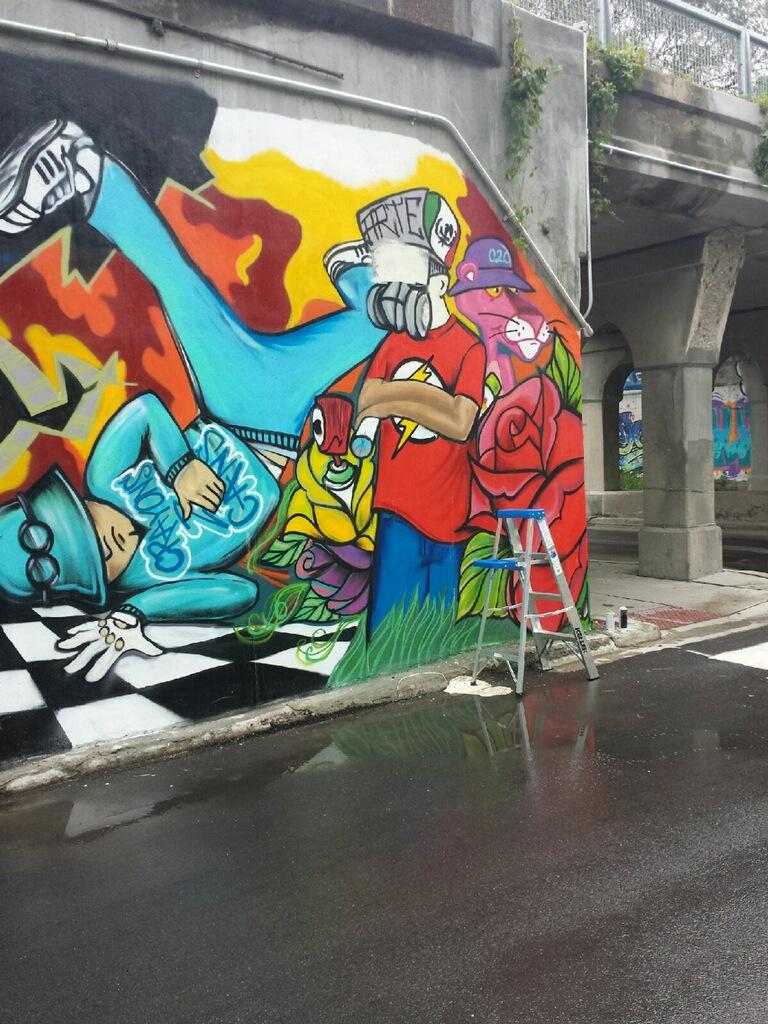 ---
http://projectlogan.tumblr.com/